Explore the different parts of the identity
The User's Journey of Brand Touchpoint Interaction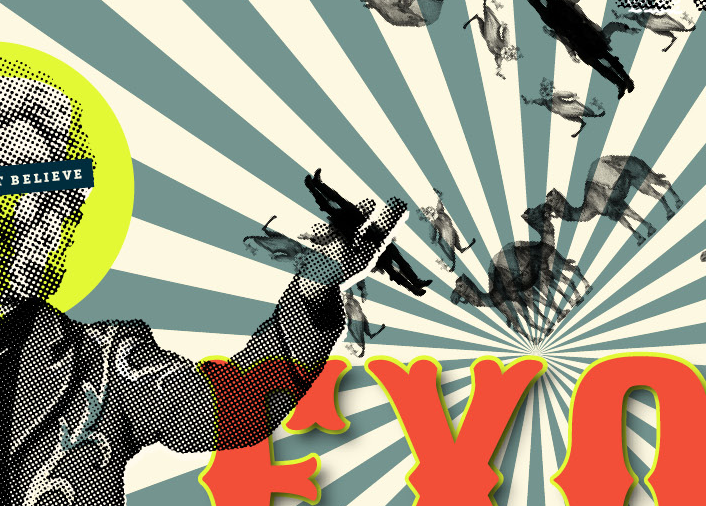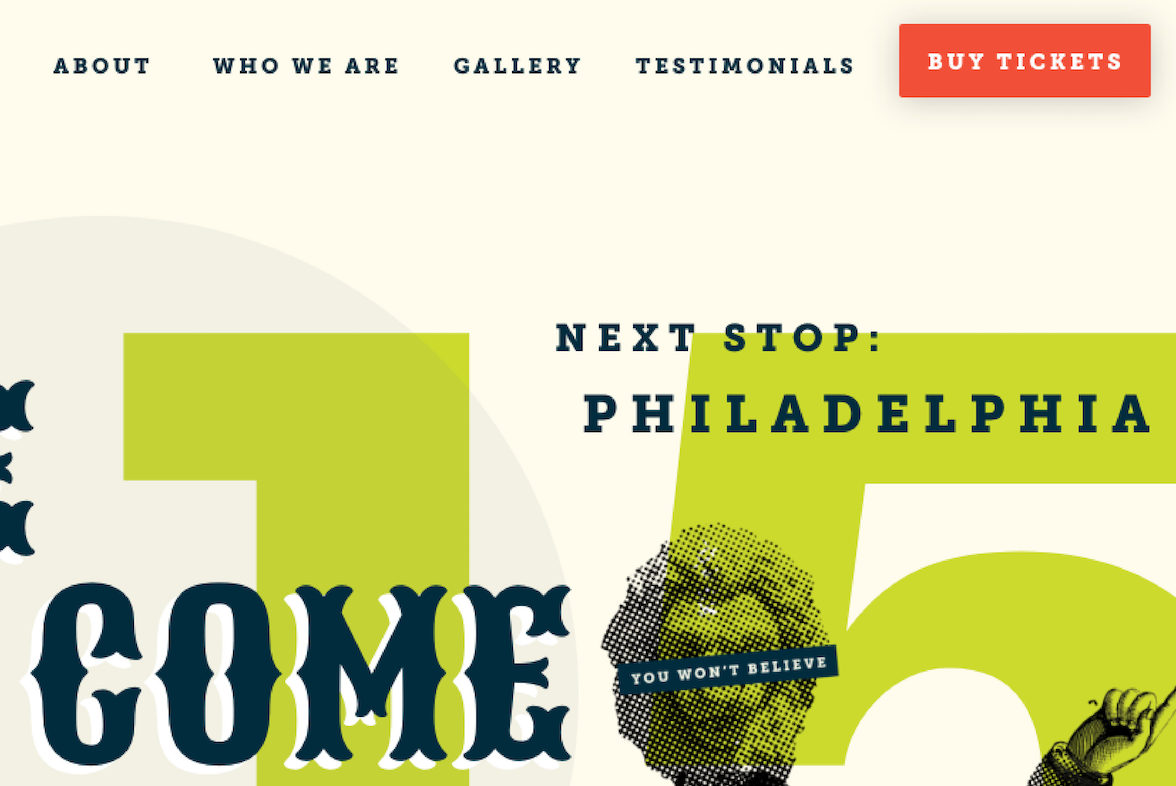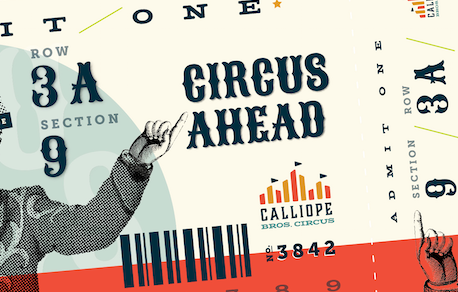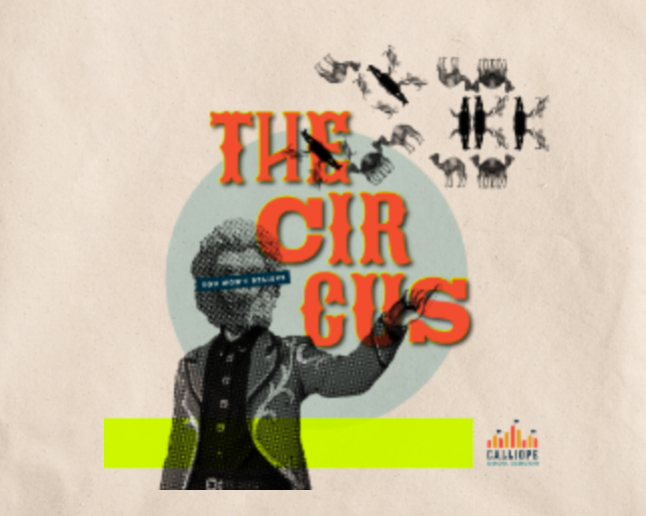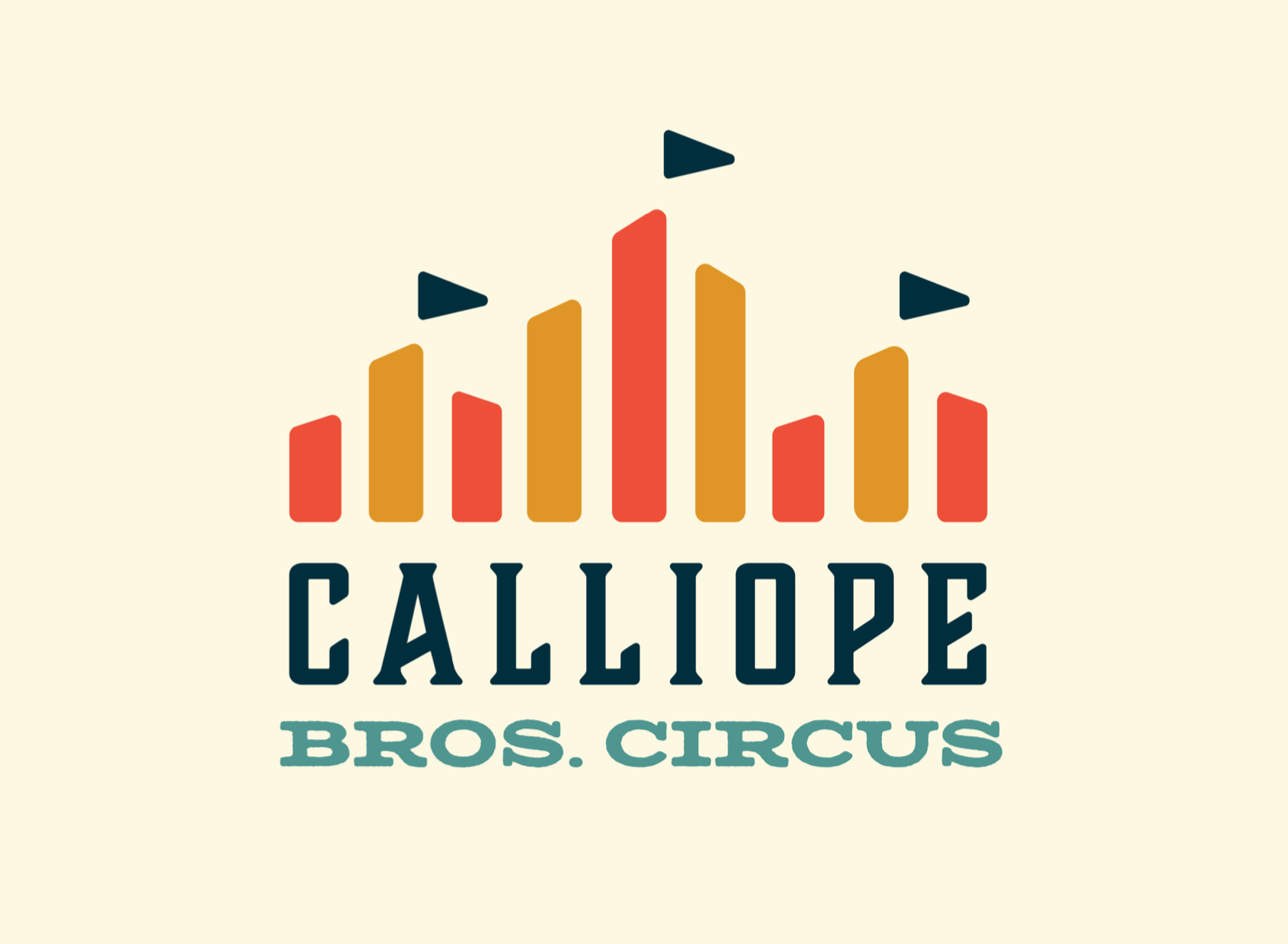 Visual Style
The aesthetic is influenced by old circus posters from the early-mid twentieth century and Dada art. The traditional radiant pattern is present, but not with the typical muted primary colors - these are a twist on primary colors found in old circus imagery. The colors are bright and vibrant, with a pop of unsettling neon green that vibrates. Image-making consists of a mix of vector and halftone imagery and expressive typography. Traditional-looking typefaces are combined with modern slab serifs to create an eclectic mix. Overall, it's outrageous design you won't believe.
Mission Statement
Calliope Bros. Circus strives to delight and entertain people of all ages and from all walks of life with fanciful circus acts. We proudly provide a glimpse into the past with an authentic big-top experience, all with a genuine, family-run feel.
The safety of animals is of utmost importance to us, which is why we don't include them in our show at all. Instead, our acts involve "animals" in the sense of humans and mechanics coming together to recreate an animal-like experience, with just as much fun and wonder packed in. We as a company strongly believe in the ethical treatment of animals and distance ourselves from practices resembling those in any way.
We are also known for our trademark calliope music, so you can be sure to hear when the circus is coming to town. This is just one aspect of many of what truly makes Calliope Bros. Circus stand out from competitors.